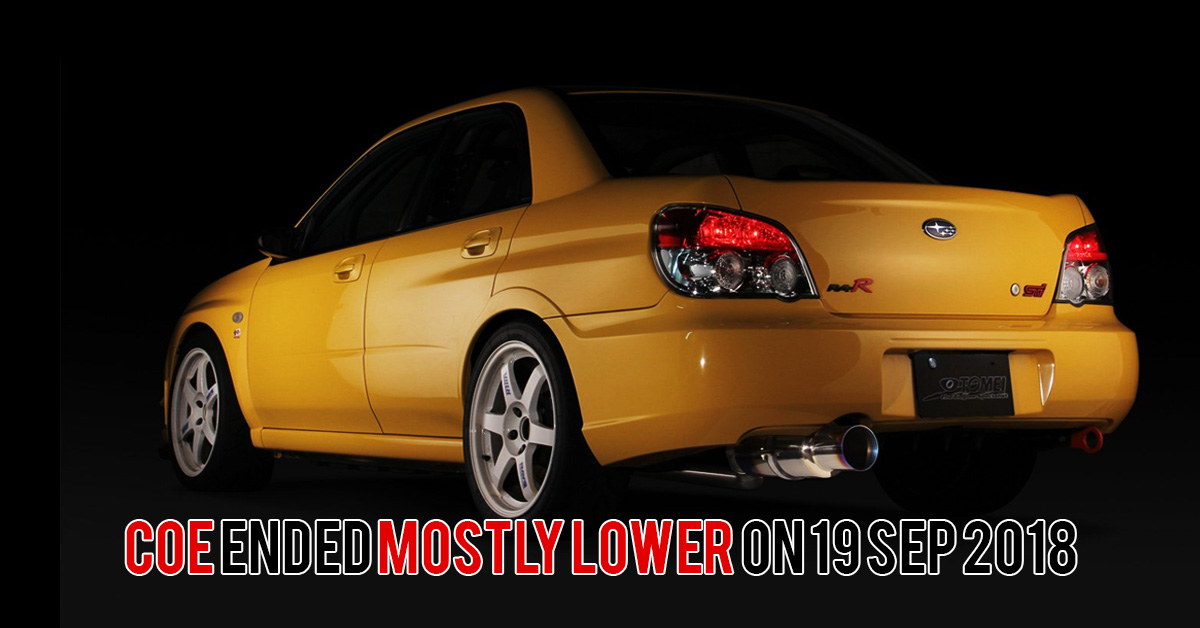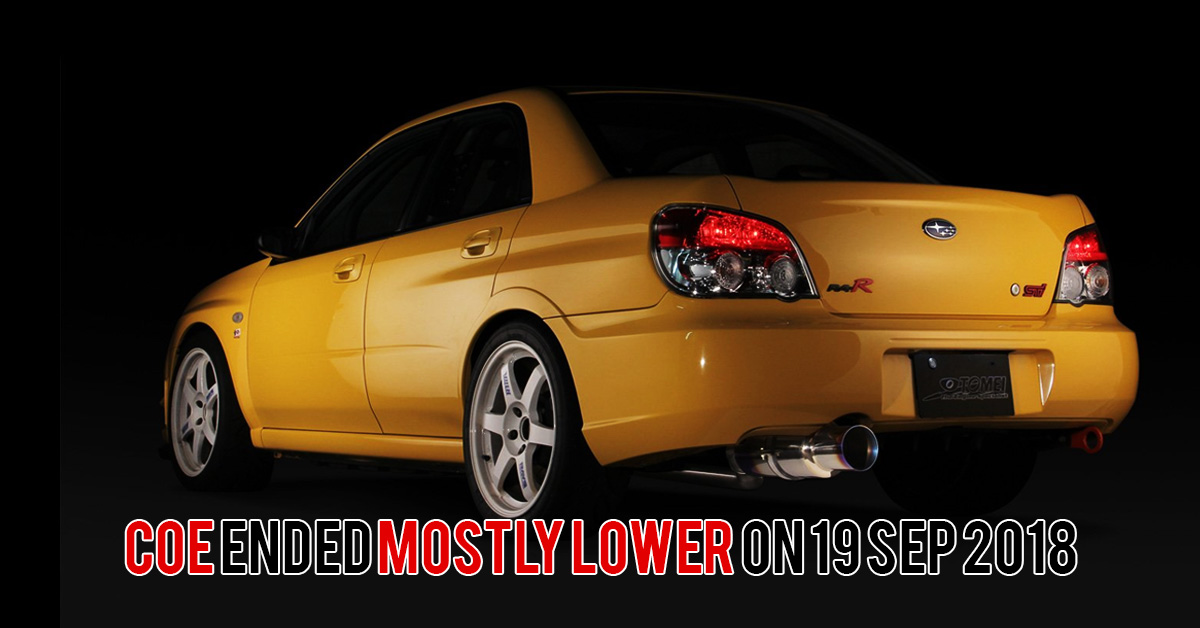 Certificate of Entitlement (COE) ended mostly lower in the latest tender on 19 Sep 2018. COE price for CAT A (cars up to 1,600cc and 130bhp) fell by 7.3% from $30,209 to $28,000. This is the second time it fell below $30,000 since July. COE price for CAT B (cars above 1,600cc or 130bhp) fell by 2.2% from $32,001 to $31,307. The price for CAT C increased slightly by 0.38% from $27,001 to $27,104. Price for CAT E (open category) inched upwards by 0.6% from $31,801 to $32,000.
Numbers at a glance:
Cat A (Cars up to 1,600cc and 97kW): S$28,000 (down from S$30,209)
Cat B (Cars above 1,600cc or 97kW): S$31,307 (down from S$32,001)
Cat C (Goods vehicles and buses): S$27,104 (up from S$27,001)
Cat E (Open category): S$32,000 (up from S$31,801)
The flooding of used cars with low mileage by Uber's Lion City Rentals and the implementation of the new Vehicle Emission Scheme (VES) starting from 1st July 2018 are likely to be the reasons for the fall in COE premiums.
Thinking of renewing your car that is expiring in October? You are lucky to enjoy cheaper PQP rate as the fall in Cat A and B COE premiums has resulted in a dip in October PQP for COE renewal. In case you are wondering, yes you can apply for 100% COE renewal loan and pay the PQP amount in monthly installment. For October PQP, monthly installment starts from $292/month for Cat A and $311/month for Cat B. If your car has COE expiring in November or later, we suggest you not to rush to renew COE early. This is because the number of available quota for upcoming rounds of COE bidding is unlikely to decrease. If demand remains the same, PQP would more or less be hovering around the same amount too. Therefore, we suggest there is no need to renew early and forfeit your remaining COE.
Still confused or unsure of whether to wait or renew your COE immediately? Fill up the form here. Our dedicated consultants will help you monitor and advice the best time to renew your car's COE. Alternatively, call us at 6444 4400 to find out more.