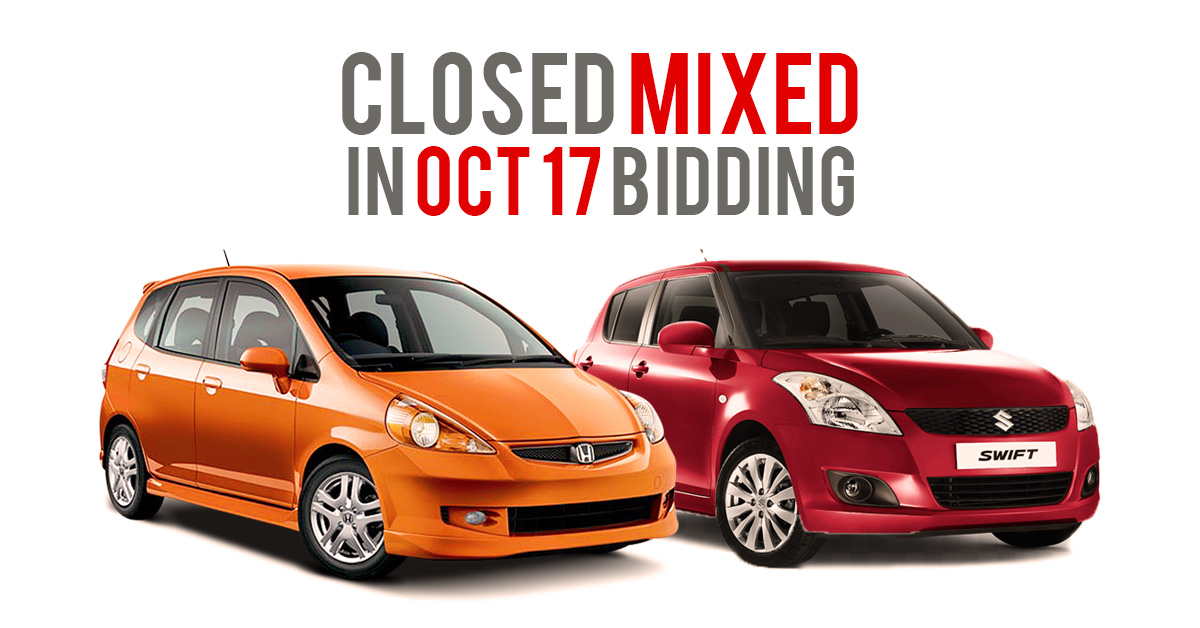 Certificate of Entitlement (COE) premiums closed mixed in the latest bidding exercise on 17 Oct 2018 (Wednesday).
Premiums for Category A (cars up to 1600cc & 97kw) dropped by 10.19% from $28,457 to $25,556. Premiums for Category B (cars above 1600cc or 97kw) went up by a dollar from $31,301 to $31,302. Premiums for Category C (goods vehicles and buses) went up by 3.51% from $28,501 to $29,501. Premiums for Category E (any vehicle) went up by 1.07% from $32,552 to $32,900.
Numbers at a glance:
Cat A (Cars up to 1,600cc and 97kW): S$25,556 (down from S$28,457)
Cat B (Cars above 1,600cc or 97kW): S$31,302 (up from S$31,301)
Cat C (Goods vehicles and buses): S$29,501 (up from S$28,501)
Cat E (Open category): S$32,900 (up from S$32,552)
COE premiums remained somewhat stable. This may be due to many people opting to get a used car instead of a new car.
PQP for Category A cars have dropped below $30,000 at $29,670, lowest since July 2010. If you own a Category A car with COE expiring in November this year, you should definitely consider to renew it especially if your car condition is still good. If you own an off peak car that is expiring in November this year, it also makes a lot of money sense to renew it. This is because the overall depreciation value for your renewed OPC will be very low compared to buying a new car.
Do you know that you can apply for 100% COE renewal loan and pay the PQP amount in monthly installment? For November PQP, monthly installment starts from $286/month for Category A, $309/month for Category B and $277/month for Category C. Fill up the form here to get a quote for your car. Alternatively, call us at 6444 4400 and our dedicated consultants will be able to give you the best advice on COE renewal.